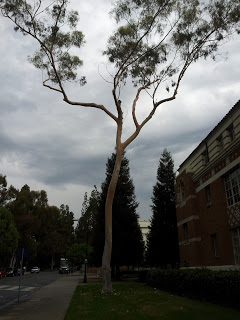 Reddit.com/r/poetry collectively wrote a poem about a month ago to which I contributed a line. I really like the way it turned out:

Light cascaded across the horizon after summer's first full moon,
In the dark, I stood, protected by the shadows on a hazy night in June.
Nothing ate at me, patiently.
The air swirled with great purpose, an inviting breeze.
I lay down on my knees and crawled into the trees,
And waited for the world to act.
Beads and a cross in my shaking palms,
And blood dripping down my back.
A sudden apparition – nay, it was real I say – a stone-thwarting sabre,
Cast of lightning and the lapping tongue of flame,
But He could not draw me out again –
Fear vacated my heart as I turned to stand
The villain? My reflection. The sword had pierced my soul.